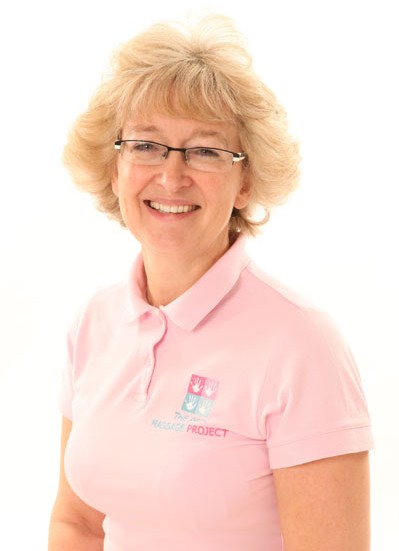 Hello, my name is Carole McGrath…
My vision is for The Peer Massage Project to be the programme of choice for Educational authorities, approved and recommended as part of the Primary School National Curriculum.
I am a fully qualified Massage and Aromatherapist based in Kingston. I have studied massage in pregnancy, Myofascial release Levels 1 and 2, Tsuboki® (Japanese facial and foot massage) and am a fully qualified member of the Complementary Therapist Association, the No Hands® Massage Association and The Academy of On Site Massage Association.
I work within the NHS and local businesses offering No Hands® Massage and 'On Site' Chair Massage and has been teaching Peer Massage to local schools for four years. I designed and developed The Peer Massage Project® but could not have done so without the tremendous support and enthusiasm of the teachers and children at Latchmere school in particular Kevin Hogston, Deputy Head and would like to thank them for all their help.
The Peer Massage Project® is all about developing and evolving to the needs of school children and different schools. I look forward to working with you on the journey and the next exciting chapter of the project.
I also work as a Kingston Tour Guide.
"The children and staff love Carole's calm and caring approaching to massage. Massage has helped the pupils develop ways to relax, calm down, increases self awareness and trust – a truly beneficial, educational and holistic experience for everyone."
Kevin Hogston