All workshops now available by zoom in the comfort of your home or classroom.
Please get in touch to find out more.
Get in touch
Welcome to The Peer Massage Project®
Helping Imagination and Communication flow with Positive Touch
Our Objectives
Promote Relaxation, give Positive Self Esteem, increase Confidence and give Motivation.
With massage children can feel happy and have fun!
The Peer massage Project aims to teach children about safe Positive Touch, to communicate through their hands using simple, massage strokes.
It aims to help children cope with anxieties and stresses of modern day hectic lifestyles.
It aims to teach children how to relax and therefore prepare themselves for learning.
It aims to promote health and well-being in children.
It aims to help concentration and alertness.
It aims to develop trust and respect for others and build relationships.
It aims to nurture our children and help them grow in confidence and posture.
It aims to show children how intuitive and instinctive massage is.
About Carole
I am a fully qualified Massage and Aromatherapist based in Kingston. Since qualifying 12 years ago, I have studied massage in pregnancy, Myofascial release Levels 1 and 2, Tsuboki® (Japanese facial and foot massage) and am a fully qualified member of the Complementary Therapist Association, the No Hands® Massage Association and The Academy of On Site Massage Association.
I am also a Kingston Tour Guide.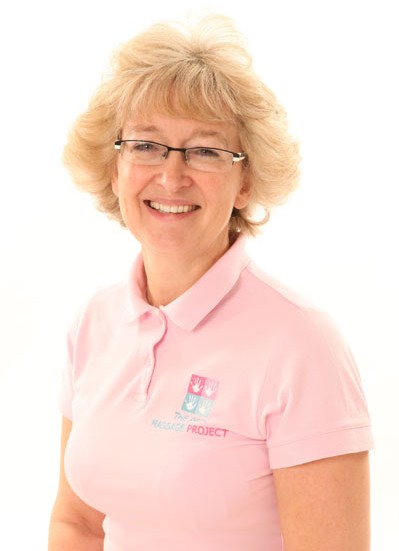 Carole McGrath
"We have been involved with the Positive Touch project for over 3 years and would highly recommend other schools taking part. Following the wonderful training led by Carole, our staff felt confident to lead massage sessions with their classes. The impact of the sessions has been very positive, with an audit showing that often children were able to concentrate and focus more on their learning after a massage session had taken place. We use massage in a variety of ways including massage stories to compliment our curriculum and self massage after a particularly boisterous break time!"
Anna McKenna
---
Workshops
Get the thumbs up for Positive Touch!
Workshops are tailored to suit the needs of your school. Please note, Children only attend the workshops with the consent of their parent or carer.
For a full list of workshops click below 'Find out more'.
Find out more
---